How to Avoid Spam Filters using Story Telling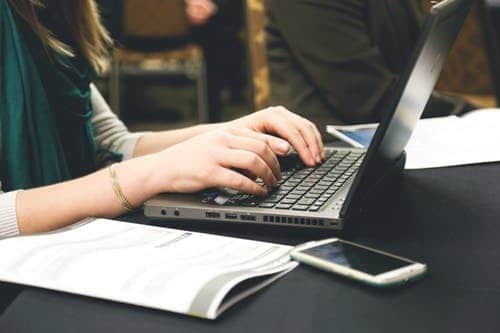 If you haven't heard B2B email marketing is getting a makeover, storytelling style. So grab your phones, tablets, a comfortable blanket, and come join us for story time! Read on to find out how to use story telling in your B2B marketing emails to avoid spam filters!

One upon a time,..there was a beautiful email message that was offering a great and profitable product aimed at helping businesses everywhere. No one seemed interested and every recipient just ditched the email to the spam folder calling it ugly. Then a beautiful fairy godmother who had an amazing solution waved her magic wand and long behold the email B2B marketing world was saved, and peace reigned through the kingdom once more!

Story telling should be your top priority besides your actual email products and having a killer subject line. Story telling entertains, provides value, and makes your products look more appeasing to the human eye.

Let Your Emloyees Within Your Company Narrate Your Story
It's no surprise that a employee telling a company story can make your business look more human. By having an employee narrate a story it provides a showcase for your company's culture and also increase employee interaction with the company as well.

Let Your Customers Write Your Story
If gaining story tellers from within the company isn't an option for you, then you may want to consider your customers as a way to help narrate your story. Ask your customers to tell a story about how your product or business helped improve their life or their business, Did you know that success stories are so powerful they can amplify interest that will to purchase by. a shocking 90%!

Take for example Beachbody, the fitness giants of the Insanity, P90X, and other well known fitness programs. If you ever watch one of their infomercials, they tend to run around 30 minutes to an hour in time. During this time they have customers who have benefited from their products tell their story. They talk about their highs and lows of fitness, health, and how Beachbody has gave them their health and their life back.

The Proof is in the Pudding!
You can go on all day about numbers, sales, and more, but if you have no proven track record of your company's success do you really expect anyone to invest in your products?

If you have a business especially in the technology field, you need to provide proof with your statements. One way you can do this is to provide an image of a product during a demonstration about how your product offers a solution to an issue. Next, you can also provide a data chart when sharing findings from a study that has been conducted. Providing proof helps your customers and potential leads to decide if your product is right for their needs. It also helps them to better understand your company's story.

InboxIgnite Can Help Your Story Get Out There!
Our email reputation service will help to save your creative story from the jaws of spam,death. This helps to make sure your story can be enjoyed inboxes everywhere!